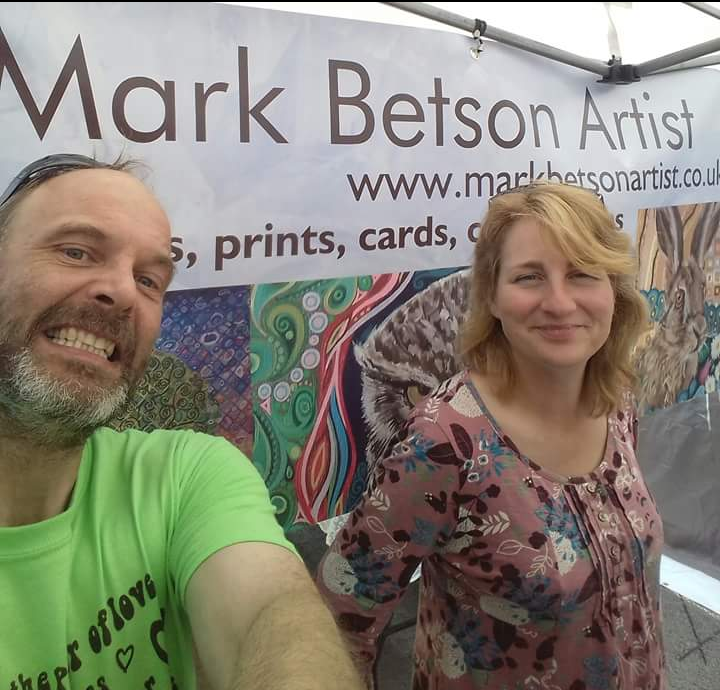 A creative husband and wife team, who decided to use their talents to create a business which is unique and inspiring.
Tammy is the jeweller. Something she fell into by accident. After moving to a community farm in the depths of North Cornwall, she found herself needing a way to earn some money, so using the talents she learnt from being a wedding florist, she picked up a couple of books and taught herself how to make jewellery. Which she now sells at craft fiars and online all over the world.
Mark is an artist. After leaving school and completing an art degree, he always just painted for "fun". But now he creates paintings with a very unusual intricate design. In particular concentrating on his one main love as his subject, trees. On a tree commonly known as "The Tree of Life" of which many variations have been completed.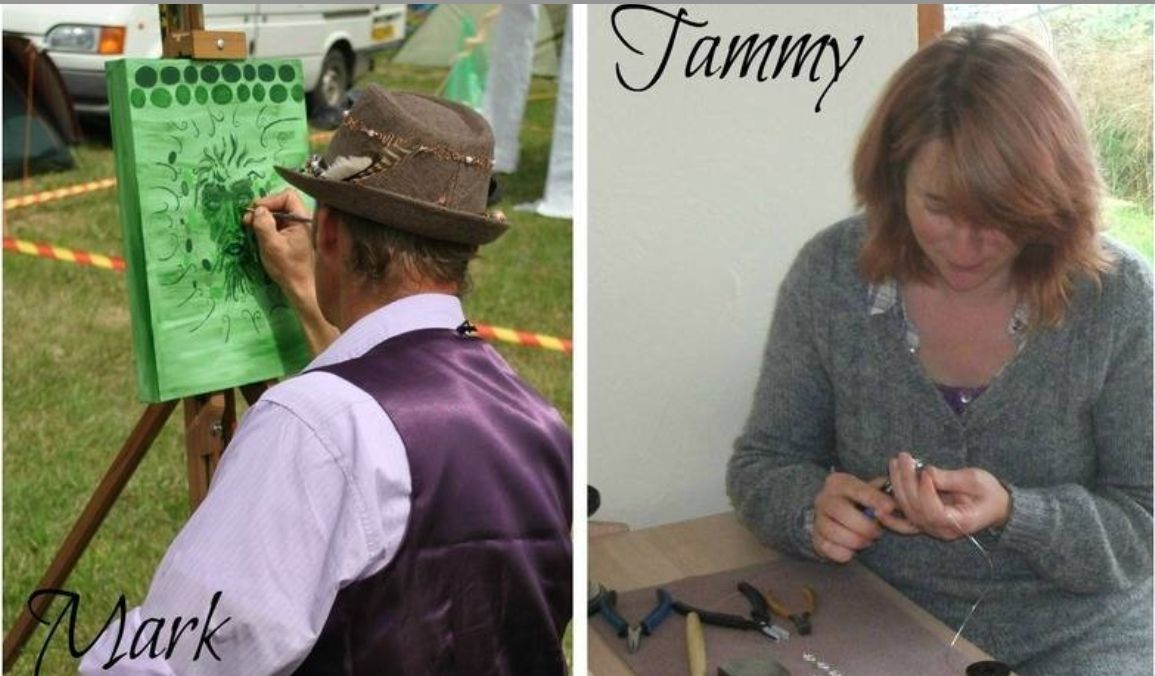 In January 2013 they moved to a new location in the heart of the Blackdown hills on the border of Devon and Somerset and the plans to expand the business are in full swing. Visitors can come (by appointment) to the house to view their work on display, see them working and ask questions. Their work will also be available to purchase.
Mark and Tammy can often be found at various events with a stand that shares their work.
In August 2018 Mark set up his own website and this website, previously called T&M Arts and Crafts is now dedicated to Spirales d'argent. 2019 brings a new challenge as we take his greeting cards and prints to the wholesale market!
PLEASE CLICK HERE TO GO TO MARK BETSON ARTIST WEBSITE